CPU Moderator, VC&G Moderator, Elite Member
Super Moderator
May 16, 2002
24,081
13,125
136
OK, so I have a EPYC 32 core 7551 ES I will give away for shipping only to a DC member.
Here is the catch, and I doubt anyone will take me up on it, but you never know. The only motherboard/bios it will work on is a Gigabyte MZ31-AR0 (pretty sure thats it) and only on bios G0 (I have to verify that also, I have it)
And here is the kicker.... It only runs at ONE GHZ fully loaded in linux.
But a free 32 core CPU ? Well, we will see. I got suckered into this years ago, and it cost me $300 each for 2 CPUs and $650 for the motherboard, and the other one I bought is now out of commission , but it still works. If I could sell the motherboard, it might be worth it. I may ebay it and we will see.
Edit: I hate to say it, but I might have found a reason for someone to buy the motherboard (but I will put that on ebay) 5 PCI x16 slots, and 2 x8 slots, and all of them have a decent amount of lanes. Miners might jump at it.
Edit: here is the listing for the one I was using...Miners dream ? we will see.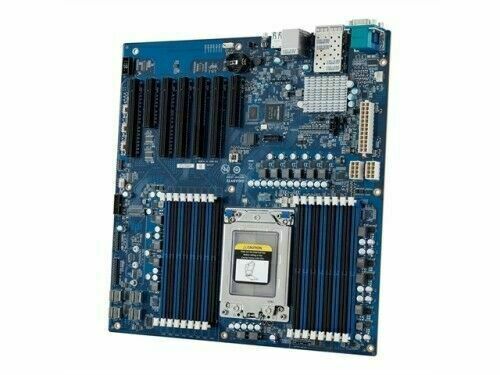 Find many great new & used options and get the best deals for GIGABYTE Socket SP3, AMD (MZ31AR0) Motherboard at the best online prices at eBay! Free shipping for many products!
Last edited: