Dec 12, 2000
24,155
7,662
136
Because it's only free speech when we actually know who's paying for it? Didn't see a separate thread on this but based on all the amateur/pro sleuthing going on, we might get some interesting revelations.
Cliff's:
Epik is a web hosting company catering to the alt-right and run by the appropriately named Rob Monster—a guy who asked his employees to watch the Christchurch massacre livestream (which he incidentally helped spread) so they can "spot the fakers". They've hosted "very fine people" from Proud Boys and Parler, Gab and QAnon peddlers to various Neo Nazis, Revenge Porn artists and friends. Basically, when GoDaddy and AWS dump a site for violating ToS…Epik comes in to the rescue of "free speech".
Anonymous h4x0r3d them (which was apparently pretty easy as their security was shit) and stole "180 gigabytes of user, registration data, forwarding data and other information." Now the actual names of registrants and financial backers for these sites will likely be known, as well as various internal communications between these groups' members.
Early reactions and revelations: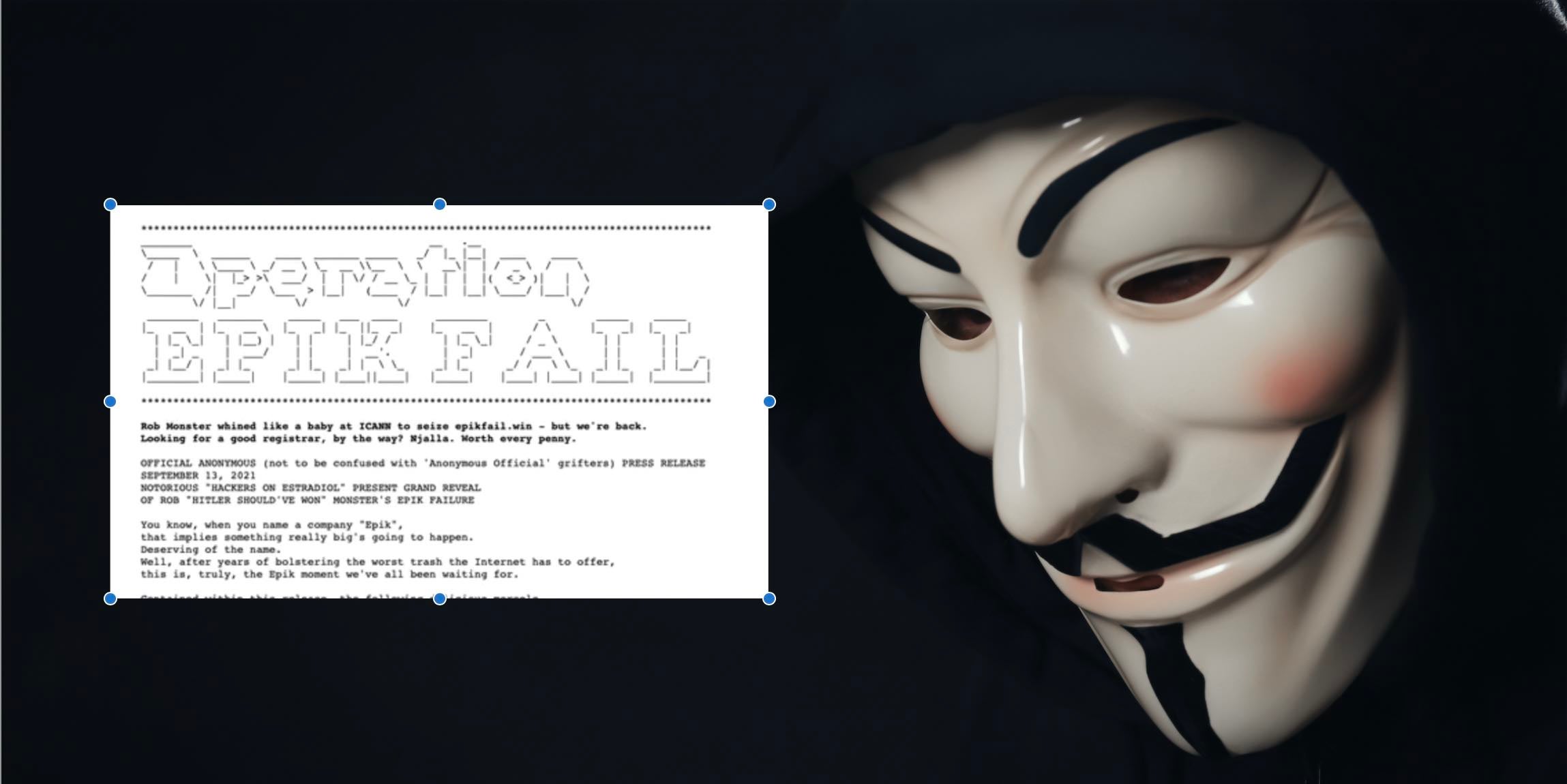 A breach of Epik exposed a massive trove of data, including the names of individuals behind some of the far-right's most notorious websites.

www.dailydot.com