Jun 1, 2017
3,295
4,531
136
It's a little less than 2 years since the
thread on design changes in Zen 2
. It's unfortunate that even a month before the public launch of the first Zen 3 chips we still don't get any meaty information, but with the event we at least got some rough outlines which areas were changed and what their impact is. I hope AMD will fill in the interested public come time.
The 19% IPC improvement broken down into the different areas: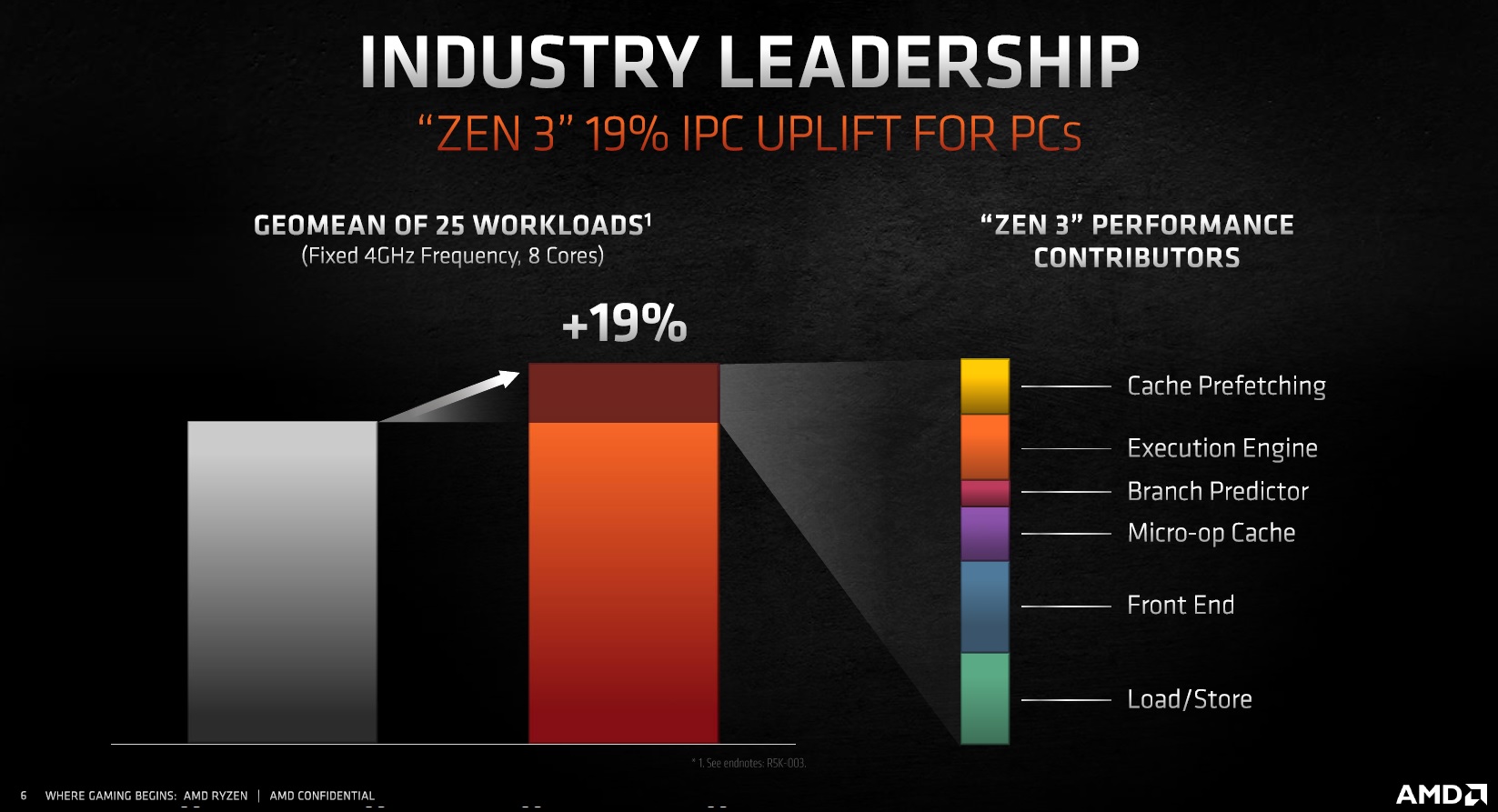 Doc used his pixel counting skill to come up with these numbers:
+2.7% Cache Prefetching
+3.3% Execution Engine
+1.3% Branch Predictor
+2.7% Micro-op Cache
+4.6% Front End
+4.6% Load/Store
The first and essentially only Zen 3 leak, unified L3 cache per CCD, was confirmed: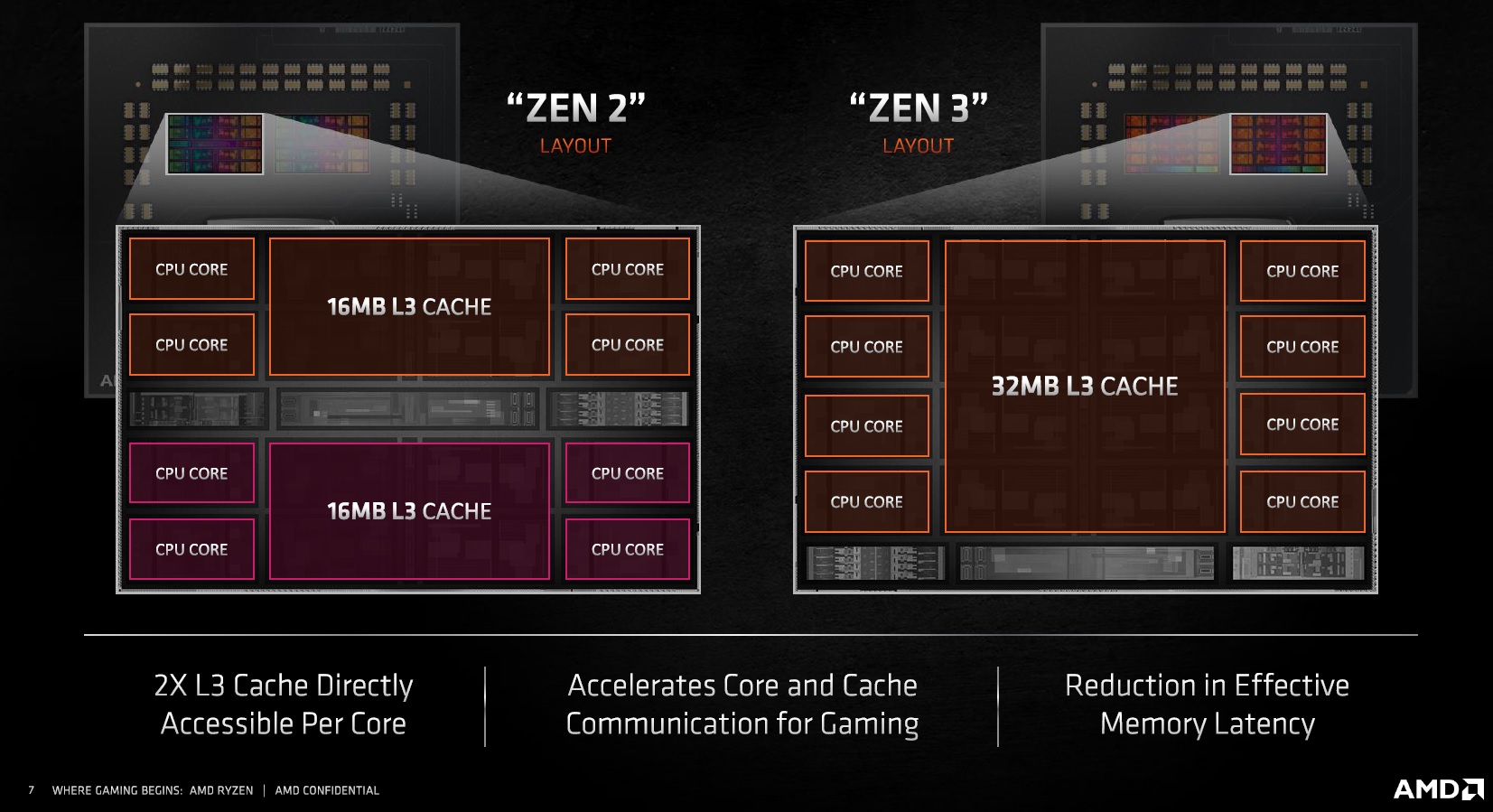 Advanced Load/Store Performance and Flexibility
Wider Issue in Float and Int Engines
"Zero Bubble" Branch Prediction
More technical details to come, hopefully soon.
+2.7% Cache Prefetching
+3.3% Execution Engine
"most likely an additional int unit and fp unit, taking it to 5x INT, 3x AGU, 3x FP" via #3
+1.3% Branch Predictor

+2.7% Micro-op Cache
+4.6% Front End
+4.6% Load/Store
higher Load/Store rate (Zen was 32B/cycle Load and 16B/cycle before while Intel Skylake featured double each) via #9
Last edited: