Jun 3, 2011
12,082
1,295
126
I've been playing quite a lot of what can be described as a "headest shooter", the likes of Vermintide;
Deep Rock Galactic
: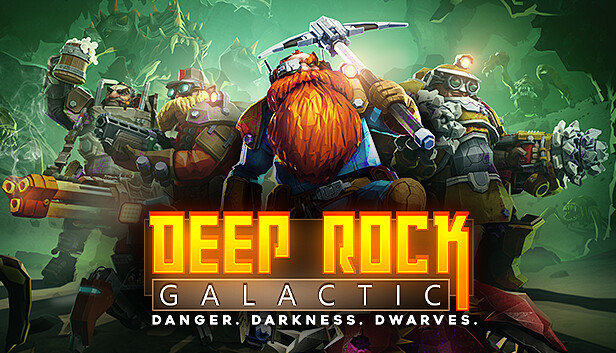 Deep Rock Galactic is a 1-4 player co-op FPS featuring badass space Dwarves, 100% destructible environments, procedurally-generated caves, and endless hordes of alien monsters. store.steampowered.com
You and 3 other stout space-dwarves set out on mining missions with varying objectives, but always swarmed by annoying bugs intent on killing you. Each player covers one of 4 roles, Gunner, Driller, Engineer, and Scout. Standard FPS controls, limited (but replenishable) ammo, light flares to light up the cave system, various gizmos such as detonation charges and defensive turrets, and a whole bunch of weird biomes, crystals, fungi, monsters, stuff that explodes, crevices, rockfalls, weather storms, etc.
Playable both solo and in team, although solo play becomes substantially harder as you go up in difficulty ratings (while being comfortably easy early on, due to you being given a bot that is far better behaved than you can wish for in a human teammate), so at some point you will need to dive in the human muck that is team play.
All missions are based in underground caves, which are entirely randomly generated, and some are quite spectacular.
pros:
really excellent art.
everything works. (i have yet to find a single glitch) good UI, good controls, runs smooth, etc.
fun, with a good character progression.
cons:
not cheap
obviously needs a headset
fairly casual early on, gets harder later on
can suck massively if you get bad teammates
Obviously a game like this - shoot your chaingun into hordes of useless enemies - is not particularly demanding as a shooter, and the majority of the fun consists of accomplishing a task with other human players. Sometime thisis great, and sometimes you get random idiots who make you wonder how they manage to breathe. But that's just the internet for you.
Last edited: