Apr 6, 2002
32,248
11,154
146
Man, this has been brutal. I spent over an hour on the phone with Time Warner Cable in August trying to get a decent deal. They got bought out by Charter and are now Spectrum. Thought I kept my same price. Come to find out that they added an extra bogus charge to make my package deal even more expensive than before. Plus, they fail to inform me that they have cut a lot of channels to my package. That includes ESPNU, ESPN News, MLB, AHC, and a lot more. Called them about that. They said that the package is no longer available. But I could get a better deal. I'd get all new equipment and all the channels I wanted, including BTN which I currently pay extra for as part of a sports package. This would include DVR service. The catch? It's going to cost me just a little bit more.
Eff that.
I feel I've been paying too much for too long. I'm tired of overpaying for 200+ channels of crap that I never watch. This duopoly keeps my bill creeping higher and higher every freaking year. It wouldn't bug me as much if we had true competition and we could pick our channels a la carte. But no, we can't do that. When I heard SlingTV offered a skinny package last year for $20 I was like oh yeah! But when you try to add in your local sports network the costs rise up. There's not one package that has what I'm looking for. Plus, the picture qual has been reported as subpar. I'm trying Playstation Vue out. It's like $40 for 45 channels and $45 60+ channels (all the basic, plus regional sports, BTN, SEC, NFL, MLB). They allow 5 simultaneous streams and 28 day DVR on their servers. I also heard that DirectTV Now is launching service for a reported $35 for 100 channels, but only one stream and no DVR (only 72 hours). I need multiple streams so that is out for now until they can offer something better. Probably will cost more. I hear Hulu is going to get into the live streaming game as well.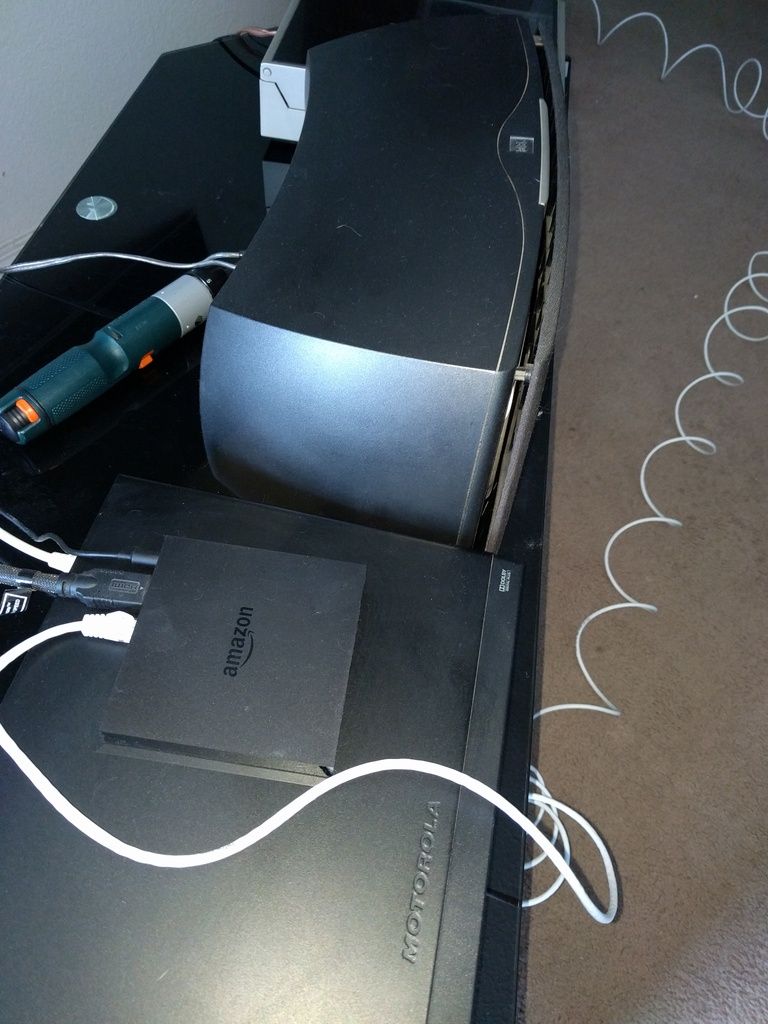 Well, I'm went for it. I've been with cable tv in one form or another for the last 22 years. No more. I've bought three Amazon Fire TV boxes and hardwired them with CAT6 cabling. The Fire TV devices are really quite good. Quad-core (two pairs of cores) processor, 4K capable, miniSD card expandable, HDMI, slim remote with voice recognition, wireless ac and ethernet connectivity. All in a device the size of a coaster. I'm sure the wireless ac is quite capable, but I went with ethernet. When it comes to video streaming I don't want to wait on buffering if I can help it. I downloaded VLC player and ES File Manager and am able to browse and play the files on my file server. Badass! I've tested everything out and it streams Amazon Prime Video very easily. I've had to order a 15 foot optical audio cable to move the sound from my TV in the living room to the Denon receiver. I've got a 10 ft. one that I am currently running to the cable box. I want to run the cable through the wall instead of hanging straight down on the outside of the wall so I have to go with the longer cable to do so. The Fire TV box only has HDMI out and my receiver doesn't have HDMI, but has three optical audio inputs.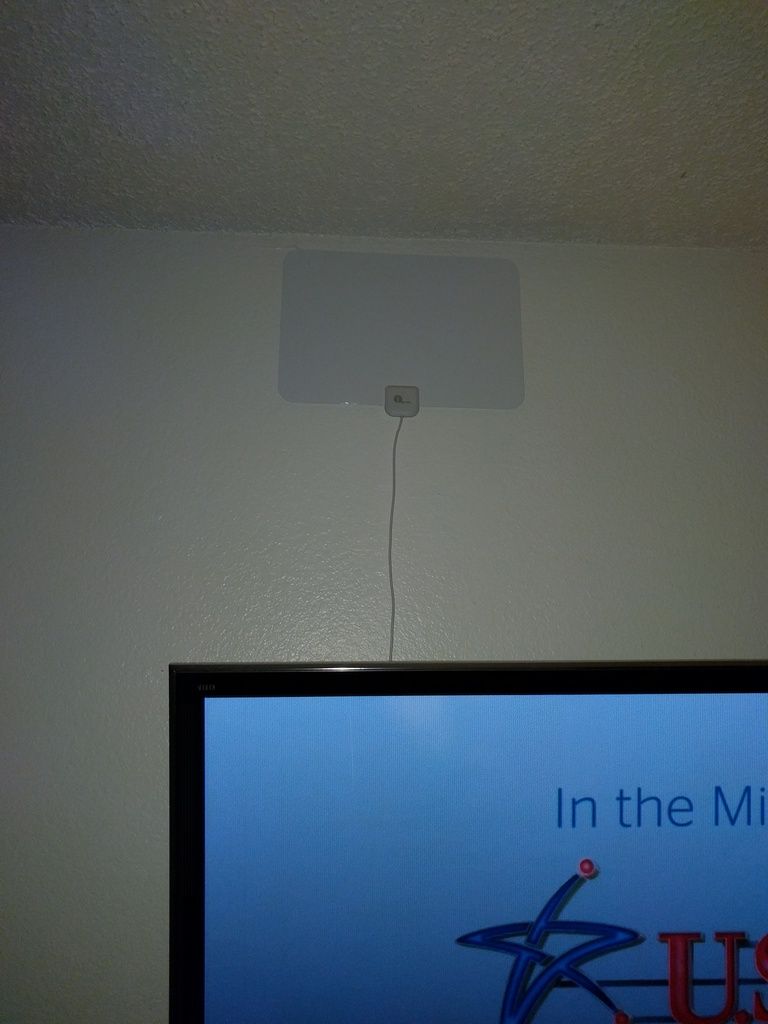 I've also purchased digital antennas for each of the TVs. I'm getting 87 digital channels out in the living room. Combine that with Amazon Prime Video and some live streaming service and I don't think I'm going to miss cable tv. I figure I will save $50 month on my current service (when paired with cable internet). My buddy in Denver cut the cable in March, paying only for Hulu Ad Free and Netflix. When I told him that my wife was freaking out over the change he put me on speakerphone and his wife asked me why I was torturing my wife. LOL. It seems that she felt the same way when my buddy dropped DirectTV.
Before you Kodi guys chime in... I've already have that hooked up on the dedicated HTPC that I built in January. It's cute, but gimmicky. Not really a reliable way to get HD streams when you want them. And yes, I have all the sports add-ons installed. You can spend your night searching for a working stream and then the qual usually is sub-par. Now, if you are streaming to a smaller laptop or monitor it may be adequate. But to my HDTVs it looks quite poor quality and that's if I can find a working stream. I've already have a dozen or so streaming sites that I use on my desktop while surfing the internet. I like free, but I like reliable and quality and will pay to get that, within reason.
Anyways, I've been giving Vue a trial run since Friday. I've got all the wires run and tucked away. I'm turned in my cable tv devices on Saturday. If cable tv can be competitive with IPTV then I may switch back in the future. Until that day, adios muchachos!
Now, everything has been working fairly well. I've set up profiles for me and the missus in Vue. The OTA antenna works great. Amazon Prime Video is seamless. Vue has been fairly trouble free. Just getting used to it's quirks and setting up DVR for the wife.
I've got one problem though. One of my Amazon Fire TV devices cannot see the other computers on the network like the other two can. It obviously can access the network since Vue and Amazon Prime Video work without issue. I swapped devices out from the living room/bedroom just to rule out the location. Both are wired. It's a device issue and not the location. So, what could the problem be? Is it ES Explorer or that specific Fire TV device? I can't find any settings in ES Explorer to affect the devices on the network that it sees. The other two Fire TV devices see my main rig and file server without a problem or special settings. I've got discovery turned on and password protection turned off (on the file server and main rig). Any ideas?