I was reading about generating electricity by converting heat into electricity using thermometric generators:
and I came across thermoelectric coolers which uses the same concept but in reverse. I saw them being used as coolers for even cpus: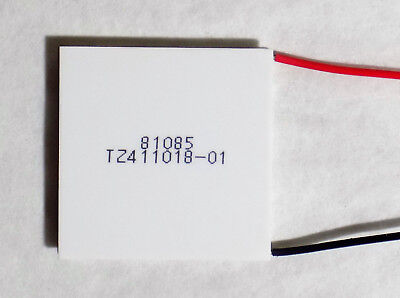 Find many great new & used options and get the best deals for 10 FERROTEC 9500/127/085 B THERMOELECTRIC PELTIER COOLER 12V 8.5 A TEC1-12708 at the best online prices at eBay! Free shipping for many products!
I just thought it is interesting. I have been overclocking cpus since probably 2002 and never saw this before. Is it relevant? Or is it something to consider? I don't think it will outperform watercooling.
https://www.ebay.com/itm/Titan-AMANDA-TTC-NP05TZ-TEC-Heatpipe-CPU-Cooler/333176612621?hash=item4d92dfa70d:g:TGcAAOSw9N1V0tg2
Anybody who used them?
Something to discuss !