Fury Nano was released in Sep 2015 , it used the AMD Fury chip produced by TSMC 28nm and the card was only 175W TDP.
It was the first high-end small form factor Graphics Card using the new HBM memory.
There were two things kept the card from being a huge success, it only had 4GB of HBM memory in a time 4k was starting to matter and its MSRP was extremely high at $649 when the competition was faster at the same price (GTX 980Ti)
https://www.anandtech.com/show/9621/the-amd-radeon-r9-nano-review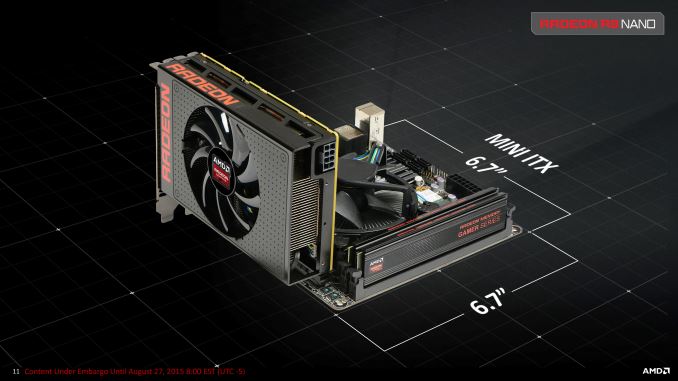 Since then AMD havent released a Vega 14nm Nano card leveraging the increased perf/w characteristics of the new 14nm GloFo process.
Now with the new Vega II produced using the TSMC 7nm process, I believe its the time to bring the Nano back where its belong.
In order for the new Vega II Nano to have a better success it should have at least 8GB of memory and priced at $499 to compete against the RTX 2070.
So, vote if you would like to see a Vega II Nano brought back to the market by AMD.
Last edited: