Hello Everyone,
I know Ryzen is sucking out most of the oxygen in the room regarding the anticipation and "truer" competition in the CPU market.
I've a few questions I'd like to put forth to those in the latest know how about Intel's potential first opportunity to respond to Ryzen - CoffeeLake CPUs.
Here's what I think we know about CoffeeLake :-
(
Link to info
)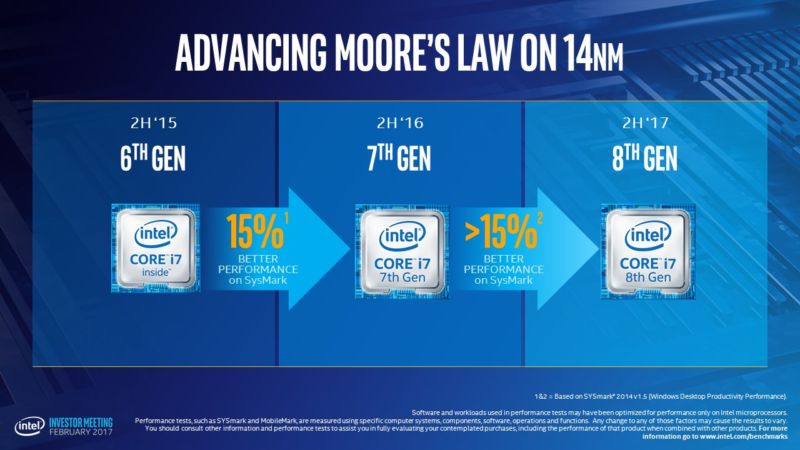 1) Still on 14nm (so 14nm ++ ?)
2) Claimed improvement (IPC ?? or at same price point??) of 15% over KabyLake CPUs
Un-Knowns :-
1) Socket ? (Will it be 1151 again? Drop in replacement for my Pentium G4560 ?)
2) Will it even come out for Desktop CPUs? There were Rumors that Intel would focus on Mobile first for CoffeeLake....
I'm trying to think out long term to see what's the best update to my CPU (G4560) in an year or so, when I'd have tested/satisfied my current backlog of 2015/2016 PC games....
Any thoughts on the unknowns listed above?
@VirtualLarry
? (you have my fav little G4560 too
)
Regards,
Vishnu