Aug 25, 2001
48,452
5,125
126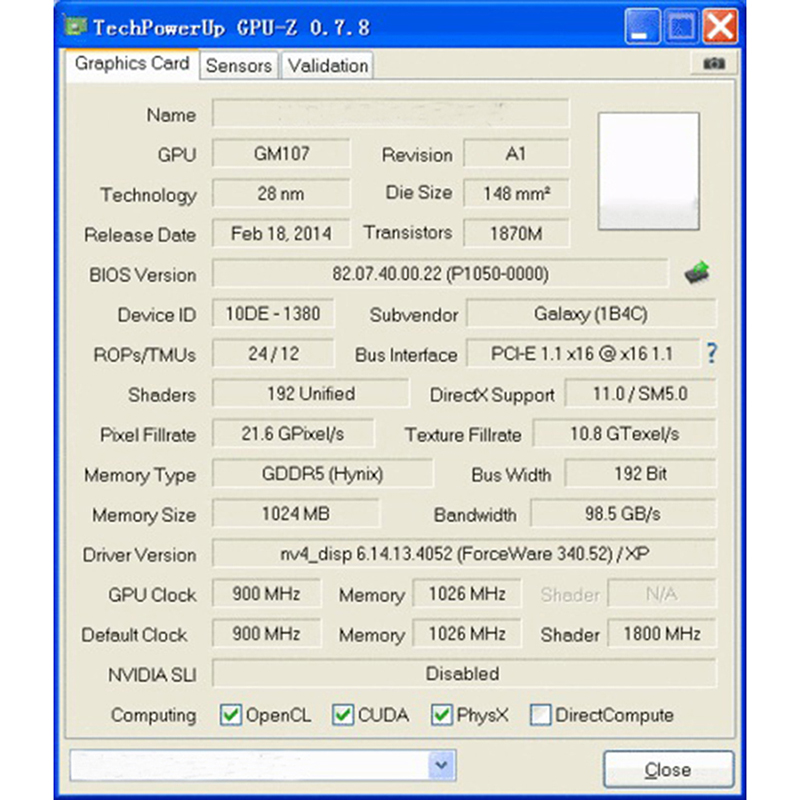 http://www.ebay.com/itm/New-GeForce-GTX750Ti-1GB-DDR5-VGA-DVI-HDMI-PCI-Expressx16-Video-Graphics-Card/292200869599
GPU-Z screenshot in listing, except they removed the card name. Wonder why.
192 shaders, with 192-bit memory bus? What card is that? 550ti?
I know it's not what they're claiming it to be, a 750ti.
Here's a REAL GTX750ti, from Newegg:
http://www.ebay.com/itm/GIGABYTE-GeForce-GTX-750-Ti-GDDR5-1GB-OC-Graphic-Card-REV-2-0-/302380307596
640 CUDA cores, 128-bit memory
Edit: Here's another China special:
http://www.ebay.com/itm/OEM-NVIDIA-Video-Graphics-Card-GeForce-GTX750TI-1GB-DDR5-192Bit-PCI-Express-/322576952144
Even says in the listing that it's a "GTX550ti Chip Upgraded". (You mean, fake BIOS flashed...)
For $40 shipped from China, and with a fake BIOS installed, would that be worth it for a 550ti? Those weren't half bad back in the day.
Edit: Here's another fake:
http://www.ebay.com/itm/New-NVIDIA-GeForce-GTX-iGame-1050-GPU-2GB-2G-GDDR5-Video-Graphics-Card-Gaming/201727165907
A GTX1050 2GB card, with 192-bit memory? (Probably a GTX 550 ti 2GB with a hack BIOS.)
Worse yet, they want $182 for it, when you can buy a REAL GTX1050 2GB, brand new, from Newegg on ebay, for $100-110.
The Chinese must think that we're stupid, or something.
Last edited: