I have read contradictory interpretations of Intel's 2018 processor roadmap, and I think some of the authors on these tech sites are really confused and using incorrect terminology.
I am hoping the astute staff/readers at Anandtech can clarify this.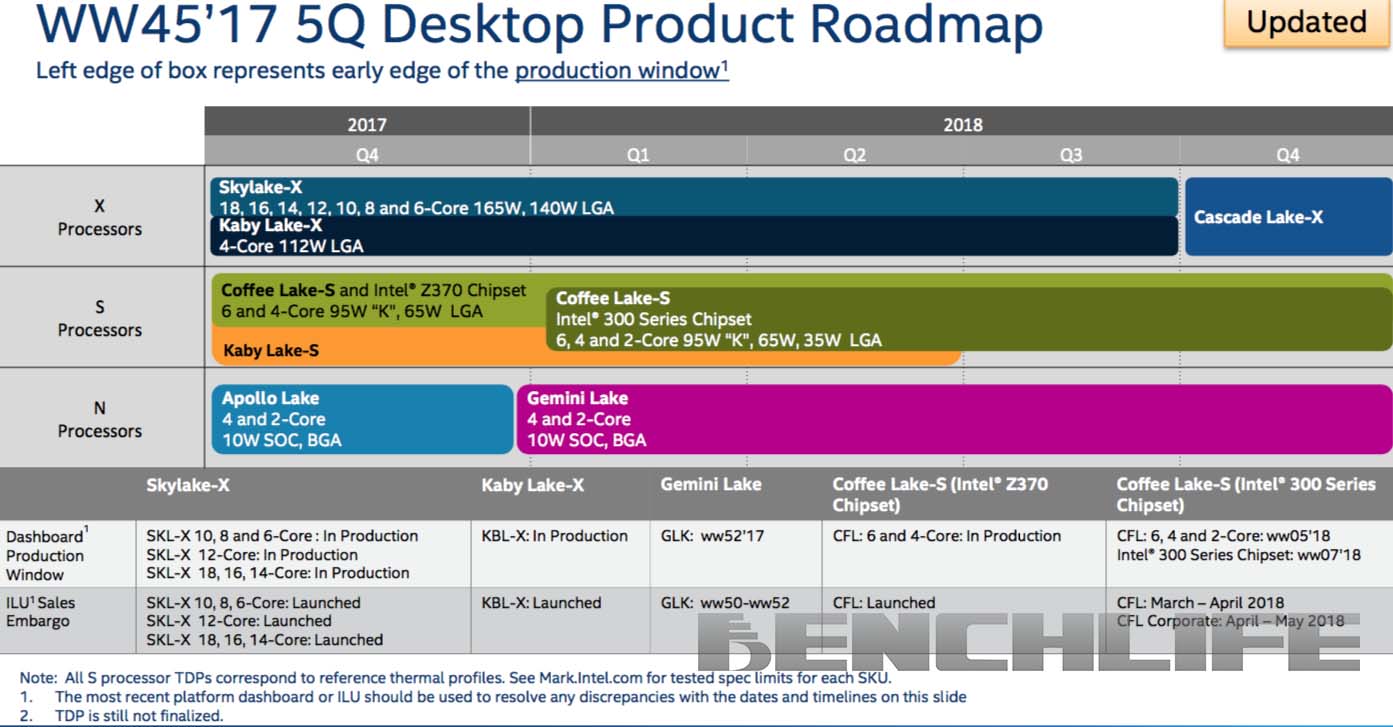 Intel has advertised that they will be releasing additional chips called "Cascade Lake-X" at the end of 2018, but has not confirmed what this means.
The previous set of "-X" chips were produced on Skylake-X, which was the physical process called "14nm" by Intel, and compatible with the X299 chipset. Skylake is also "14nm," and uses the 100-series chipset.
However, the 14nm node is possibly the most unusual process that Intel has used in decades. There are currently four different product lines being sold under this process (the standard was two for a long time), and the market segments and capabilities of the products are not clearly delineated. So, despite Skylake being the second set of chips sold around 14nm (remember Broadwell? that was the first "14nm."), there are two subsequent processes that further HEDT refinements could be produced on: Kaby Lake, "14nm+", and Coffee Lake, "14nm++".
What is confusing to me is why Intel has not named the 2018 X-series additions to either the first or second optimization of 14nm. Does this mean that it's potentially a further semi-optimization of 14nm, but only used for the X-series? Or, a possibility that I think is more likely, are they just going to acknowledge the massively prolonged cycle at 14nm, skip any more products at 14nm+, and produce these new X-series chips at 14nm++?
If Cascade Lake-X is going to be produced at 14nm++, this would make the chips directly comparable to the Coffee Lake products released last year, in the same way that Skylake-X was comparable to Skylake, except in this case the X-series chips would have a different product name for some reason. Is this true? Will Cascade Lake-X be the HEDT version of Coffee Lake? Why have they given it a different name?