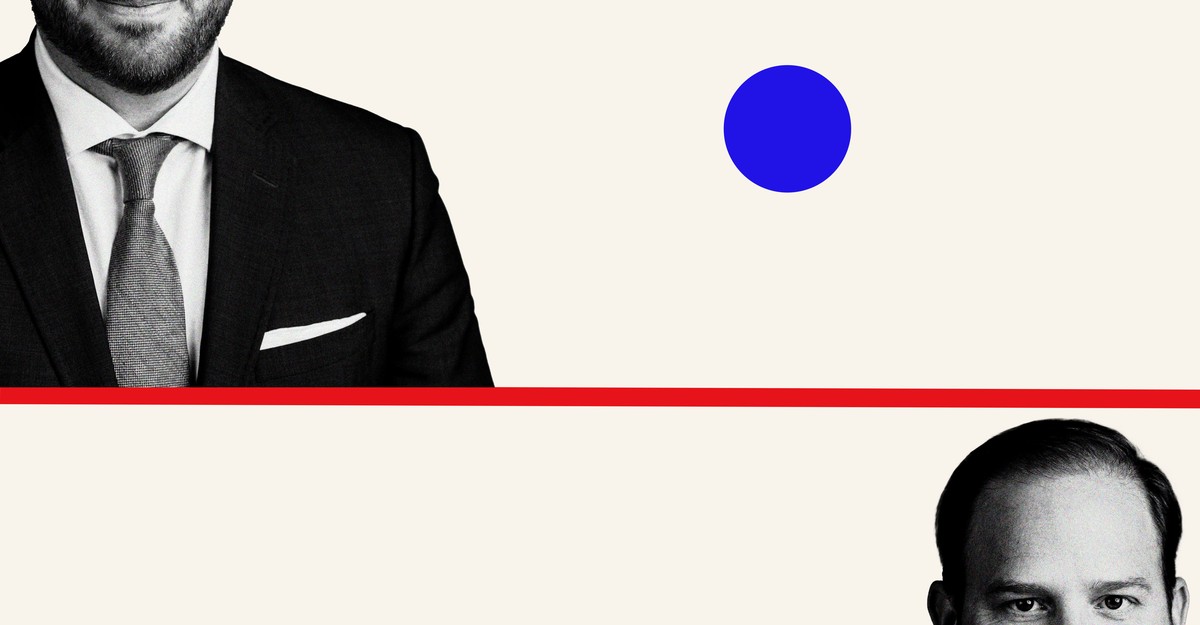 A faction of the right believes America has been riven into two countries. The Claremont Institute is building the intellectual architecture for whatever comes next.

www.theatlantic.com
We see here a massive case of projection, ones inner state of madness projected out onto others and the terrible feeling of threat and challenge it creates. He speaks of a Christian nation as fundamental to understanding the constitutional government given to us by our forefathers point to inalienable rights granted by our Creator, as if he himself had any idea who the Creator is. In this way he reveals his hidden from self inner bigotry. He can see only his own form of demented truth because he has made the unconscious assumption that his truth comes from God, the one he in his infinite arrogance imagines exists. He knows nothing but believes he does. That defines a fanatic.
From the arrogance of self flattery that he has capacity to see the truth, he manufactures the very truth that matches the bigotry he was inculcated with by conservative culture and all the mental illness that accompanies it. The fear of punishment creates the fear of future punishment and leads to Stockholm syndrome.
We saw all of this in Nazi Germany.