Apr 3, 2006
1,310
1,430
136
I was not aware they had configured it that way. But that sounds like a giant bottleneck if the GPU can only access half its RAM chips at any given time because it has to context switch back and forth between them.
You are out of your area of expertise. You always have a full 384 bit data bus, and your address bus determines which chips are part of that bus, on any access. There is no slowdown for this.
It's no different than if you had 12 x 2GB chips. That same address bit would then access one half of the chip or the other. You are never accessing everything simultaneously. The Address bus, chooses which chips and which portion of which chip is accessed.
The only reason they have 24 chips, is that 2GB GDDR6X chips aren't available yet. When they are, they will probably switch to a simpler 12 Chip cards for 24GB, but there really wont' be a performance difference.
Edit. I grew up in the 8bit computer era, and back in those days hacker/hobbyists would stack DIP memory chips together by piggyback soldering them together, with a leg or two free to change the addressing of the the new chip. This is one RAM chip directly soldered to another:
To the computer there is no difference if you have a single chip there or two at half the capacity, it's logically the same and performs the same. Here is another example, memory chips soldered directly to each other, with a an extra address line added in on an Apple II to increase memory capacity for cheaper: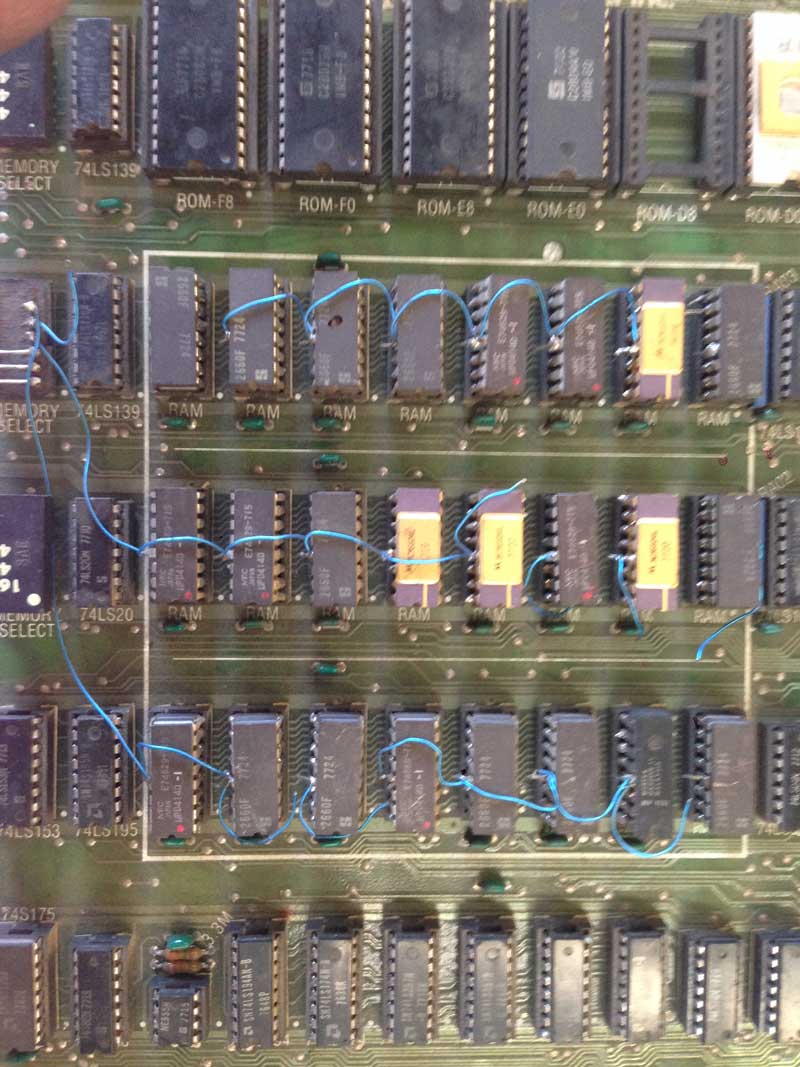 Logically the 24 Chip 3090 memory is much the same as this. Each of of the 12 chips is directly paired with another on the reverse side of the board. There is no logical or performance difference than if they were single 2GB chips.
Last edited: