How do we come to have political opinions regarding the emergence of theoretical solutions to emerging problems in the development of human civilization. Take things like nuclear vs renewable energy, the wisdom of globalization, capitalism vs socialism, just about any new idea that some thinker somewhere sees promise in. How do we form our own attitudes toward its value, especially when so much of what is theorized about and critiqued requires an enormous degree of specialized and technological sophistication to even begin to evaluate at a personal level. Don't we really get our world view defined for us, not by personal assessment of information, but by being told what to think by someone or something else. Aren't there forces at work that have interests for which they lobby and who make a living influencing public opinion?
I ran into something this early morning that I have not yet been trained by one of these interest influences to have told me what to think and I wound up asking myself whether it seemed like a good idea, a fools errand because how would I really know. But I found it interesting and not an idea which I was very familiar with, something new, different, and interesting, at least to me. And that fact caused me to have the thoughts I just expressed. Here is something that is not a part of my political beliefs; I'm on my own with it.
There are certain aspects of the suggestion that I will link to below that already have political baggage, OK, terms like global local and climate change which doubtlessly each of us has independently established the absolute truth about, like organ grinder monkeys, but I found the basic idea, that the problem of reducing CO2 requires a systemic change to be rather novel. I haven't yet been taught what to think since it is probably not well known and yet a threat to anybody. So maybe if there is something there we can get it while it's fresh before we learn what we are supposed to think. Your thoughts: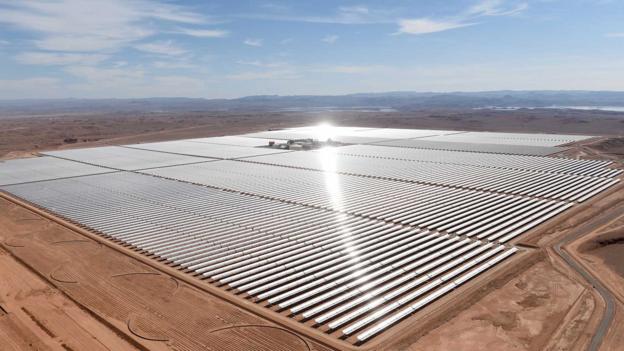 Visions of a globalised future with renewable energy are wholly unrealistic unless we change the economy.
www.bbc.com