Wait, it's bad for SSDs to be left unused for a long time? Like for data integrity or the drive itself? First time I hear of this.
Yes, though it varies from to drive to drive how noticeable voltage drift is.
It is primarily bad for the data on the drive but there have been occasions where the drive has stopped working entirely, though this has been with drives that have seen a great deal of writes.
The thing is, and I believe that this is mentioned in the article, JEDEC specs for P/E cycles, basically state that the SSD should retain its information at room temp for a minimum of a YEAR, ONCE rated P/E cycles were EXHAUSTED.

Yes, TLC sucks, and I guess I didn't realize how badly, but even still, this was not (IIRC) a heavily-used SSD, and shouldn't have been at the limit of its P/E cycles, and thus should have retained its information for over a year.
Actually I believe that if you go by JEDEC specs then if a drive has seen little wear then its retention should be about ten times better compared to one that has used up all of its rated P/E cycles.
So leaving it unpowered for eight months to a year should not be much cause for concern except for in extreme conditions.
Interesting, according to Johnny Lucky's website and

this one

that SSD has Toshiba TLC. (This is the first time I have heard of that NAND doing this)
Yes, in my experience Toshiba's TLC NAND does not leak as much as some other TLC NAND.
So I tried to find information from other sources about what NAND it uses - looks like it may actually be SK Hynix 16nm TLC NAND, see:
https://www.overclockers.ru/lab/76878/obzor-i-testirovanie-ssd-nakopitelya-amd-radeon-r3-120-gbajt-r3sl120g-lish-ten-bylogo.html
and
https://community.amd.com/message/2724332
That makes a bit more sense to me since according to my tests SK Hynix 16nm TLC NAND leaks more than Toshiba 15nm TLC NAND.
Here you can see how much a drive using SK Hynix 16nm TLC NAND has slowed down compared to one using Toshiba 15nm TLC NAND (both using the same controller):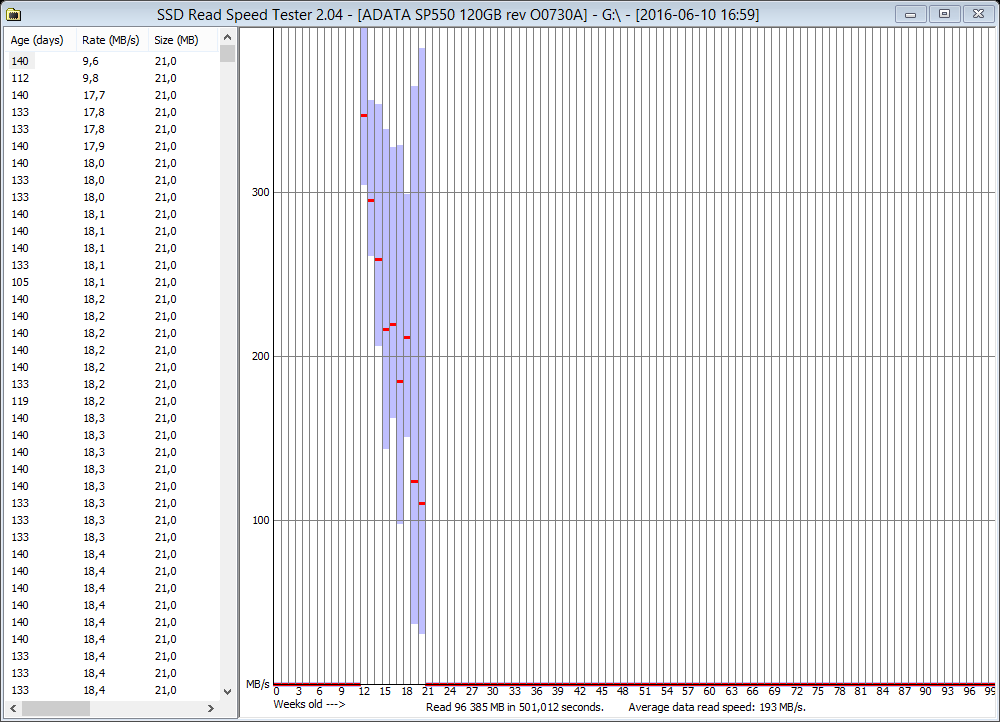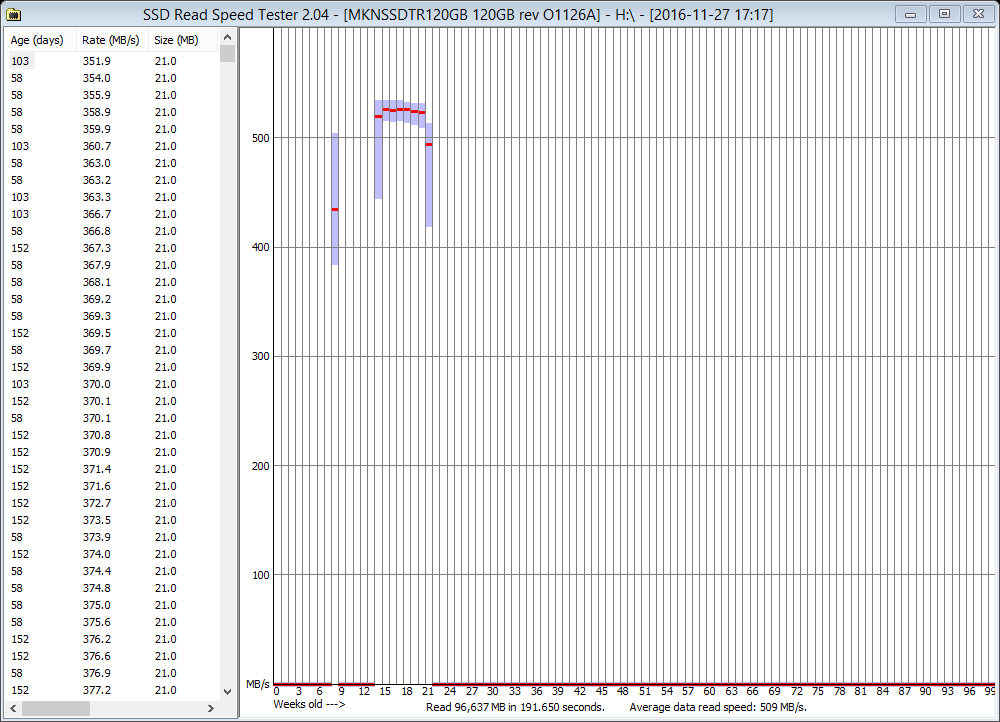 I think we can both agree on that the latter drive (the one using Toshiba 15nm TLC NAND) has not slowed down quite as much as the first which uses SK Hynix 16nm TLC NAND.