Aug 14, 2000
22,484
2,415
126
Reasons why 8GB nine years after first release isn't NV's fault.
It's the player's fault.
It's the reviewer's fault.
It's the developer's fault.
It's AMD's fault.
It's the game's fault.
It's the driver's fault.
It's a system configuration issue.
Wrong settings were tested.
Wrong area was tested.
Wrong games were tested.
4K is irrelevant.
Texture quality is irrelevant as long as it matches a console's.
Detail levels are irrelevant as long as they match a console's.
There's no reason a game should use more than 8GB, because a random forum user said so.
It's completely acceptable for 3070/3070TI/3080 to turn down settings while 3060/6700XT has no issue.
It's an anomaly.
It's a console port.
It's a conspiracy against NV.
8GB cards aren't meant for 4K / 1440p / 1080p / 720p gaming.
It's completely acceptable to disable ray tracing on NV while AMD has no issue.
Polls, hardware market share, and game title count are evidence 8GB is enough, but are totally ignored when they don't suit the ray tracing agenda.
According to some people here, 8GB is neeeevaaaaah NV's fault and the objective evidence below "doesn't count" because of reasons(tm) above. If you have others please let me know and I'll add them to the list. Cheers!
Videos of multiple games having problems
Hetzner: http://hetzner.com/hub/ex-lineSupport us on Patreon: https://www.patreon.com/hardwareunboxedJoin us on Floatplane: https://www.floatplane.com/channe...

youtu.be
Hetzner: https://www.hetzner.com/hub/saSupport us on Patreon: https://www.patreon.com/hardwareunboxedJoin us on Floatplane: https://www.floatplane.com/channe...

youtu.be
HL ads price-list: https://docs.google.com/spreadsheets/d/1tsuJ4lmTjuNQwpQByJrP4tfRisXC03W0Xg7ZX2qOOX4/edit#gid=0HL Discord: https://discord.gg/c2Ug8pAJch

youtu.be
🔥 5% OFF with coupon code "BFG" - https://hitech-gamer.com/BFG💻 PC Specs - Buy on Amazon / NeweggKFA2 RTX 4060 Ti 8GB - https://geni.us/8K4wiKKFA2 RTX 406...

www.youtube.com
Deathloop
Arkane's Deathloop is an extremely impressive game on PS5 - but what's the score with PC? Alex Battaglia stacks up the PC version against the console game, g...

youtu.be
Resident Evil Village
3060TI/3070 tanks at 4K and is slower than the 3060/6700XT when ray tracing:
We take a look at Resident Evil Village in our usual in-depth ways. That would be tested on the PC gaming wise relative towards graphics card performance with the latest AMD/NVIDIA graphics card dri... Raytracing performance, CPU and VRAM usage
www.guru3d.com
Ghost Recon Breakpoint
Resident Evil 2
Portal RTX
Without DLSS 3060 is faster than the 3070/3080TI/2080TI. Even with DLSS 3060 is still faster than 3070.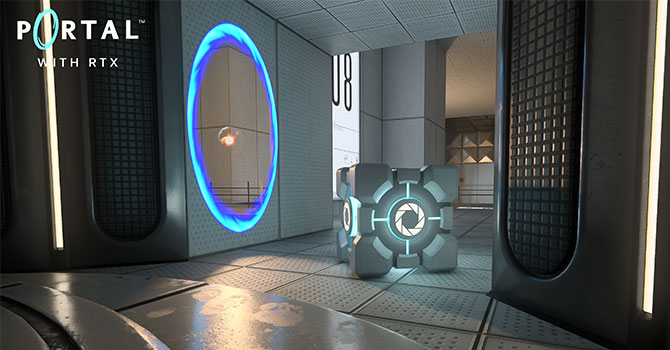 Valve has teamed up with NVIDIA to remaster their smash-hit Portal with ray tracing. Unlike most other titles out there, which combine rasterization and ray tracing, Portal with RTX is fully path traced, which enables astonishing realism, but also comes with a huge performance hit.

www.techpowerup.com
Company of Heroes
3060 has a higher minimum than the 3070TI, even at just 1080p.
10GB
Plague Tale, 3080 10GB tanks if you enable ray tracing, would be fast enough if it had more VRAM because if you stop moving, the framerate stabilizes to >60FPS.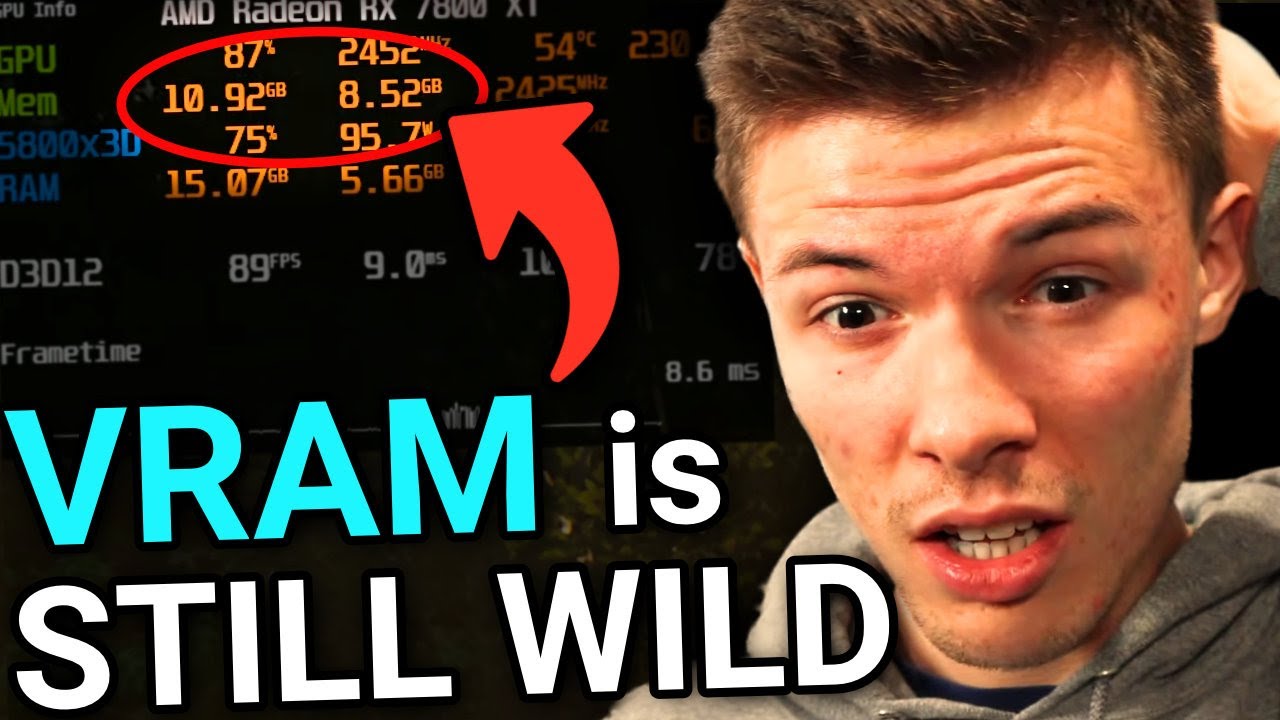 VRAM has been a HUGE topic of discussion and erupted throughout 2023 for the lifespans of our GPUs. However, everyone just stopped talking about it...I want ...
youtu.be
12GB
Hogwarts Legacy 4K + RT, 4060Ti 16GB is faster than 4070 12GB.
Support us on Patreon: https://www.patreon.com/hardwareunboxedJoin us on Floatplane: https://www.floatplane.com/channel/HardwareUnboxedBuy relevant products ...
youtu.be
Last edited: