Jul 18, 2003
11,866
129
106
Here's the new build. Same Core i3 530 and 8GB of DDR3 RAM. However, I'm now using a 3x3 antennae wireless AC networking card, a 240GB crucial SSD as the primary drive and a 300GB WD Velociraptor drive for storage and full disk image backups, and I upgraded the video to a low profile MSI GTX 1050 ti. The reason I went wireless is because I used to have to plug in the powerline adapter from time to time, as it would lose connection after the computer was off for awhile. Also, when I got Google fiber about a year ago, the router has wireless AC 3x3 and it is located in the same room as this HTPC setup now, so connection speeds are great at around 300Mbps+ sustained, which is faster than the powerline adapter (it got around 120 Mbps). Besides playing media files, Blurays, etc; I can now game on this computer! To that end, I got a Logitech MK345 wireless keyboard and mouse for playing games, and bought a USB 2.0 extention cable to use with a wired XBox 360 controller. I stick both of those in a drawer inside our coffee table when they're not in use.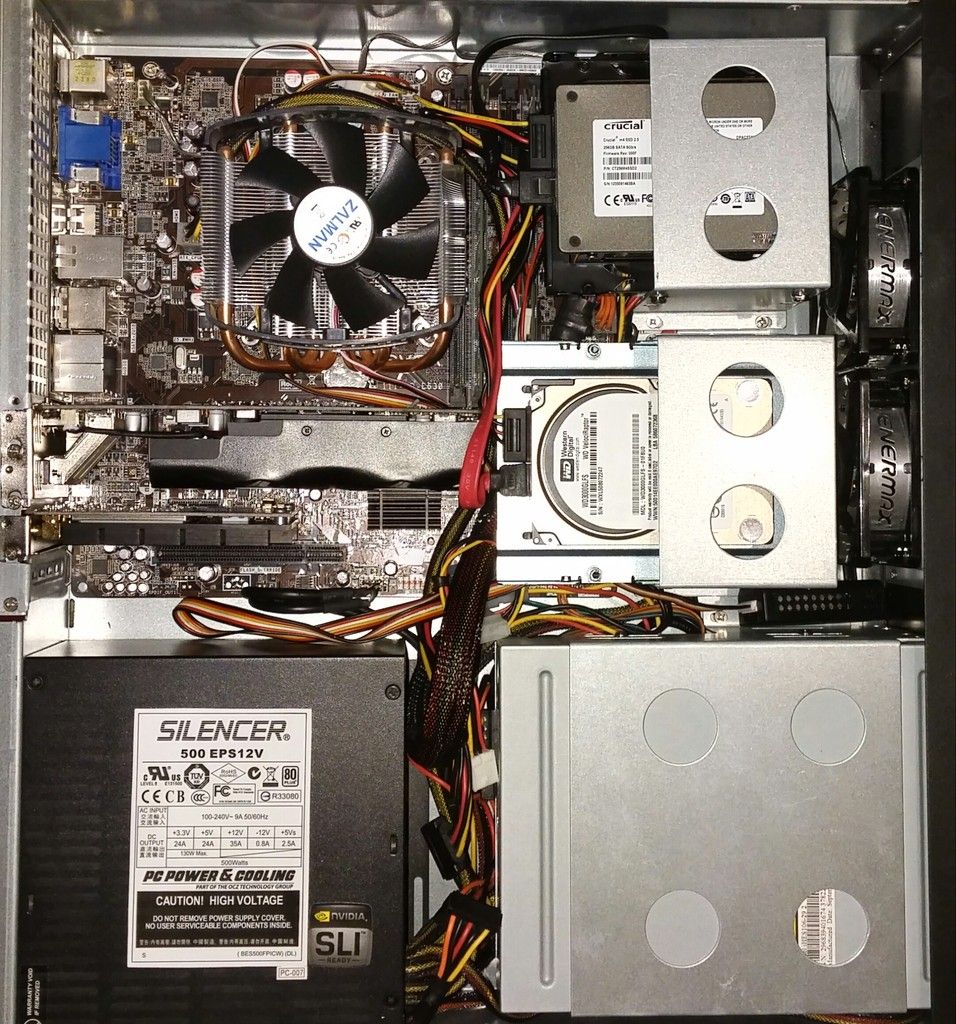 Here's a build about 2.5 years ago. Core i3 530, 8GB DDR3, GT 630 video, Powerline 200 ethernet adapter, 80GB Intel SSD, and 300GB Velociraptor for storage of some media files and for full disk image backup of the main drive.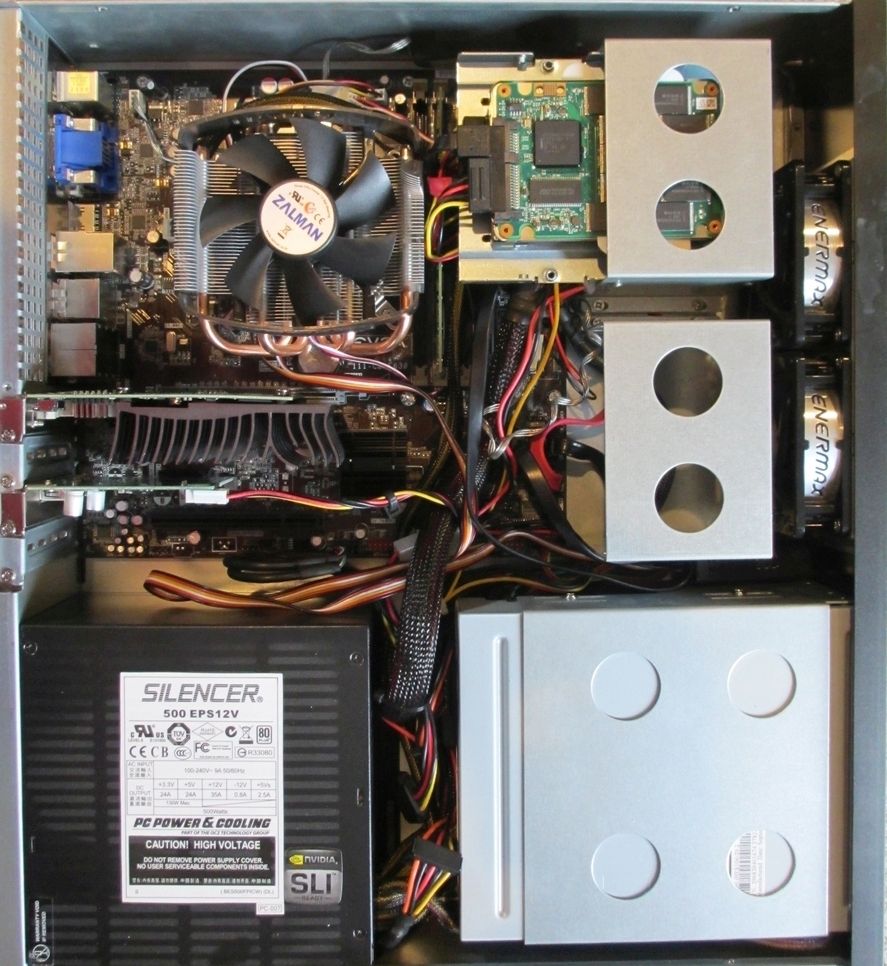 I cut some 1in holes in the top panel to facilitate better airflow through the system.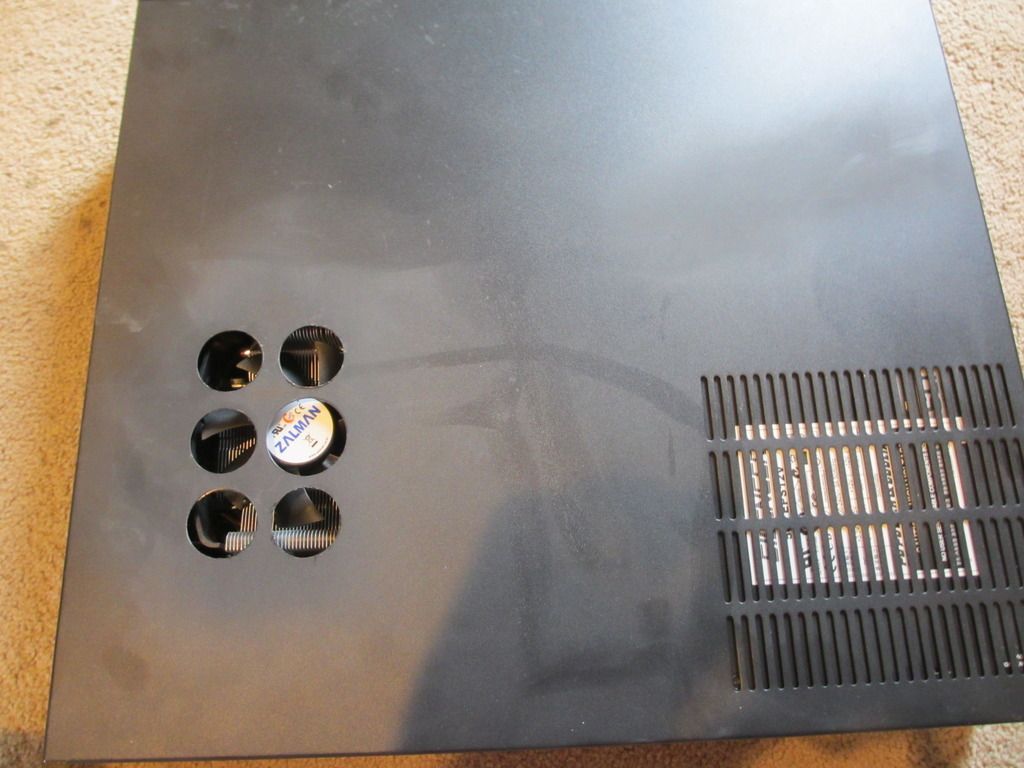 Here's the final setup, although I've since replaced the Logitech sound with a proper 2.1 Vizio soundbar with wireless subwoofer.
Last edited: