A week before, I bought a 1660 TI for $319. A little more than I wanted to pay. But I wasnt sure I would get a 1660 super with the huge shortage on 1660 supers so I just got it. I ended up getting a 1660 super a few days ago. I suppose I could resell the 1660 super on ebay to make some extra money to justify the 1660 TI purchase? What would you do? Is the TI worth all the hassle? Or should I go with the super?
these are the 2 video cards I am comparing: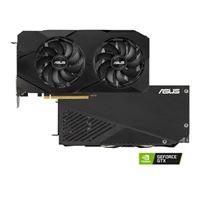 Get it now! Powered by NVIDIA Turing, the ASUS Dual-fan GTX 1660 SUPER EVO delivers overclocked performance with 6GB GDDR6 memory and patented axial-tech fans in a shroud designed to match ASUS motherboards.

www.microcenter.com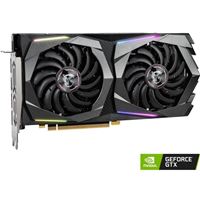 Get it now! Based on the Turing architecture, the MSI GeForce GTX 1660 Ti GAMING X Graphics Card provides improvements in performance, memory bandwidth, and power efficiency over its predecessor based on the Pascal architecture.

www.microcenter.com
seems like:
core speed: 1830 (boost core - super) vs 1875 (Ti)
cuda processors: 1408 (super) vs 1536 (Ti)
Last edited: